About Attorney Wayne G. Resmini
For decades, I have devoted my legal career to helping personal injury victims seek justice. My personal injury practice encompasses all types of cases, from car accidents and motorcycle accidents to medical malpractice, slip-and-fall accidents and wrongful death.
Personal injury law is not just my career, but also my passion. I find great satisfaction in helping others when they are at life's lowest points. My zeal and dedication can make a concrete difference in your case; you can count on me to go the extra mile, fighting for maximum recovery. No one will work harder to protect your rights and pursue justice.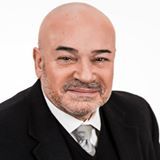 Skilled And Experienced Personal Injury Attorney
Before entering the legal field, I worked in the construction industry for 26 years. This background gives me unique insight into cases involving construction issues, such as premises liability after slip-and-fall accidents.
I am admitted to practice in state and federal courts of Rhode Island and Massachusetts. As a lifelong resident of Rhode Island, I am familiar with the local court system and legal community. My firm has given back to the community in various ways, including sponsoring youth sports leagues.
Community Involvement
Contributed $10,000 to the Victims of Hurricane Katrina Fund
Supported Motorcycle Run to benefit Espirito Santo School in Fall River, Ma
Contributed to Gloria Gemma Breast Cancer Fund
Contributed to Memorial Hospital Fund Raising
Available 24/7, 365
As a solo practitioner, I understand the value of personalized attention. I will be available whenever you have questions or concerns, day or night, weekdays or weekends. My priority is to give your case the attention and effort it deserves.
Call Today For A Free Consultation
To discuss your personal injury case, call 888-777-PAIN (888-737-6464) to arrange a free, no-obligation consultation. I handle personal injury cases on a contingency fee basis, which means you will pay nothing upfront and owe no attorney fees unless I obtain compensation for you. I serve clients throughout Rhode Island and Massachusetts.
Translation services are available in Spanish, Portuguese, Italian, French and Hmong.