About Attorney Wayne G. Resmini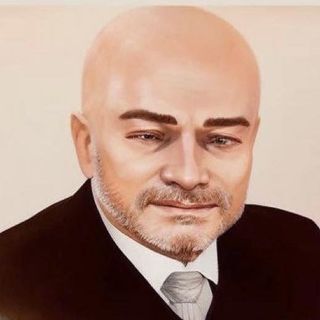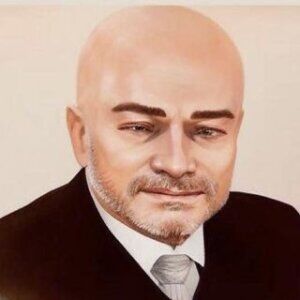 Hey there, this is ATTORNEY WAYNE G. RESMINI, and I'm thrilled to have the chance to share a bit about myself with you! I'm a Personal Injury Attorney, and I'm passionate about helping people who have been wronged get the justice they deserve.
I grew up in Rhode Island, where I developed a strong desire to help others. My first career was as a union bricklayer. I worked on some of the biggest projects in Rhode Island and Massachusetts. I was injured on the job and was informed by my doctors that I could no longer do that work. I went to work for my brother, Attorney Ronald J. Resmini, during the day and enrolled in Providence College at night. After graduating from Providence College, I was accepted and enrolled in law school at night while still working 40-plus hours a week during the day and earning my law degree. After graduating from law school, I took and passed the Rhode Island and Massachusetts Bar. Shortly after passing the Rhode Island and Massachusetts Bar, I left my brother's law firm and started my law practice. I have been a personal injury lawyer and have been doing so for more than 30 years.
For me, being an attorney isn't just about winning cases – it's about building relationships with my clients and making sure they feel heard and supported throughout the legal process. I know how intimidating it can be to navigate the legal system, which is why I work hard every day to make sure my clients feel comfortable and informed every step of the way. Thank you for taking the time to get to know me a bit better.
If you have been injured in an accident in RHODE ISLAND OR MASSACHUSETTS, please give me a call at 1-888-RESMINI OR 1-888-777-PAIN. WHEN YOU'RE IN-PAIN CALL WAYNE –I can't wait to hear more about you! If I am not successful with your case, you owe me nothing.
Skilled And Experienced Personal Injury Attorney
Before entering the legal field, I worked in the construction industry for 26 years. This background gives me unique insight into cases involving construction issues, such as premises liability after slip-and-fall accidents.
I am admitted to practice in state and federal courts of Rhode Island and Massachusetts. As a lifelong resident of Rhode Island, I am familiar with the local court system and legal community. My firm has given back to the community in various ways, including sponsoring youth sports leagues.
Community Involvement
Contributed $10,000 to the Victims of Hurricane Katrina Fund
Supported Motorcycle Run to benefit Espirito Santo School in Fall River, Ma
Contributed to Gloria Gemma Breast Cancer Fund
Contributed to Memorial Hospital Fund Raising
Available 24/7, 365
As a solo practitioner, I understand the value of personalized attention. I will be available whenever you have questions or concerns, day or night, weekdays or weekends. My priority is to give your case the attention and effort it deserves.
Call Today For A Free Consultation
To discuss your personal injury case, call 888-777-PAIN (888-737-6464) to arrange a free, no-obligation consultation. I handle personal injury cases on a contingency fee basis, which means you will pay nothing upfront and owe no attorney fees unless I obtain compensation for you. I serve clients throughout Rhode Island and Massachusetts.
Translation services are available in Spanish, Portuguese, Italian, French and Hmong.