Motorcycle accidents usually involve severe injuries or fatalities. Under most circumstances, Rhode Island law does not require bikers to wear helmets, leaving the skull and brain vulnerable to extensive damage. Even with a helmet, it can be virtually impossible to avoid traumatic brain injuries in serious collisions.
Following a motorcycle accident, your life and future can take a drastic turn. You or your loved one may be facing intensive medical care, multiple surgeries, a lengthy rehabilitation and years of physical therapy. The medical expenses and lost wages alone can quickly surpass hundreds of thousands of dollars.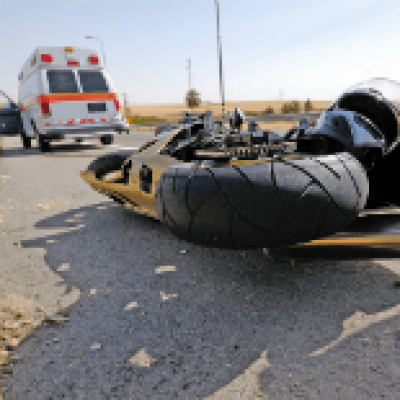 Persistent Advocacy In Overcoming Challenges
Like any type of motor vehicle accident, motorcycle accident cases can be extremely complex. Many motorcyclists only carry the minimum level of insurance. If another driver involved is uninsured or underinsured, getting the coverage you need can pose a challenge. Whether you were the driver or passenger on the motorcycle, you need an attorney with the knowledge and experience necessary for navigating tough legal issues.
You can rely on me to navigate the challenges of dealing with insurance coverage and pursuing other forms of compensation in motorcycle accident cases. As your advocate, my goal is to take care of the legal hurdles so you can focus on recovery.
Wearing a Helmet? It's Not Just Smart – It's the Law!
Massachusetts law states that all riders under 17 and passengers under 5 must wear a helmet. The helmet must fit your head and the chin strap must be fastened. Riders must use a white headlight and red taillight or rear reflector if riding anytime from 1/2 hour after sunset until 1/2 hour before sunrise. Read more rules and regulations at massbike.org.
In the state of Rhode Island, all riders under 16 must wear a helmet. Additionally, all passengers and first-year operators must wear a helmet, regardless of age. Read more rules and regulations at dmv.org.
Schedule a free consultation by calling 888-777-PAIN. Because I handle motorcycle injury cases on a contingency fee basis, you will pay nothing upfront, and you will owe no attorney fees unless I obtain compensation for you.