Car crashes are a leading cause of accidental injury and death nationwide. Even the safest drivers cannot control the actions of others on the road. The thoughtlessness of drunk or distracted drivers can turn your life upside down in an instant. Other factors, such as bad road conditions, sudden stops on the freeway and vehicle defects, can also contribute to accidents.
Following an accident, the last thing you need is the stress and hassle of dealing with insurance companies on your own. You may have valuable claims that can provide financial recovery for the costs of medical procedures, rehabilitation, lost wages, and pain and suffering.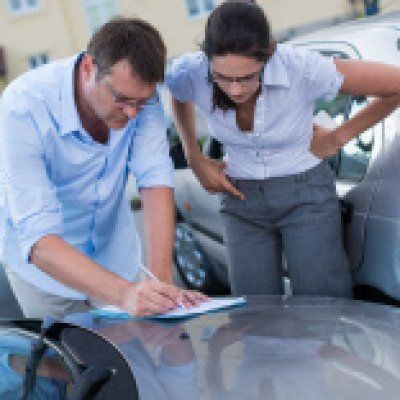 Maximize Your Compensation – Protect Your Rights.
When you need a zealous advocate to protect your rights, contact me, Wayne G. Resmini, a Providence-based car accident lawyer and founder of Resmini Law, LLC. You can count on me to take your case seriously. I approach car accident cases with a strong resolve to succeed, conducting a thorough investigation at the outset to make sure the parties at fault are held responsible.
In many ways, your attorney serves as a gatekeeper to the justice system. I fulfill that role with a high level of dedication and responsibility. As a solo practitioner, I will personally handle your case, and I will be readily available to answer your questions and address your concerns.
Experienced In Laying The Groundwork For Success
Trial preparation is critical for success in personal injury cases. I will develop your case as though it were going to trial, investing the effort required to place your case on the strongest possible footing. Whether your case proceeds to trial or you decide to accept a favorable settlement, you can gain peace of mind knowing I laid the groundwork for an optimal outcome.
One of my strengths is my ability to recognize the value of a car accident claim. I am familiar with the intricacies of dealing with insurance companies including when an uninsured motorist is involved and I understand how they do business. My experience lends me the ability to detect when the insurance party or opposing party is trying to low ball you. Armed with an analysis of your options, you can make informed decisions on how to proceed with your case.
Auto Accident Areas of Expertise
Distracted Driving
Distracted Driving
Safe driving requires one's full attention. Anything that takes the driver's eyes off the roads or hands off the wheel can result in tragic consequences.
Drunk Driving
Uninsured Motorist
Drive-By Shootings
Hit and Run Accidents
The Accident App by Resmini Law, LLC.
Frequently Asked Questions
How to Pay Medical Bills
Keeping A Journal Can Help Your Case
Contact Us For A Free Consultation
Call 888-777-PAIN or 888-737-6464 to schedule a free, no-obligation consultation. As a Providence-based injury lawyer, I handle cases throughout Rhode Island and Massachusetts.
We offer translation services in Spanish, Portuguese, Italian, French and Hmong.