Work-related injuries can result in significant medical bills and long-term health implications. While many people are aware of workers' compensation as a potential source for coverage, you may also have a separate personal injury claim arising from the same accident. Pursuing a personal injury claim can allow you to seek broader financial recovery.
Were you injured while driving a work vehicle? One of the most common sources of workplace injuries is car accidents or other types of motor vehicle accidents. Whether you are a commercial driver or your job occasionally involves driving within the scope of your duties, you may be entitled to significant compensation if the other driver was at fault in contributing to the accident.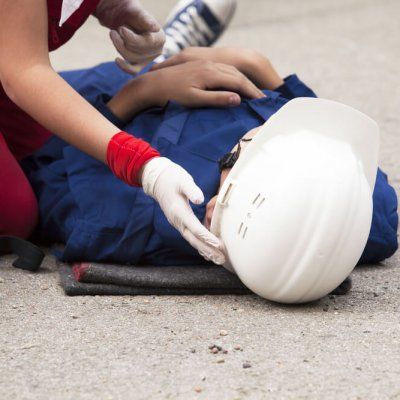 Injured At Work? Get The Maximum Compensation You Deserve
Following a work-related injury, it is critical to seek independent legal advice on whether you can pursue a personal injury claim against at-fault parties other than your employer. In Rhode Island and Massachusetts, you can turn to me, Wayne G. Resmini, a Providence-based lawyer handling workplace injury cases. During your free consultation, I can help you explore all possibilities for protecting your rights and maximizing your compensation.
After sustaining an injury on the job, you may be overwhelmed with medical treatments, rehabilitation and missed work. I can shoulder the legal burdens so you can focus on recovery. With decades of experience in the personal injury field, I understand how to assess the value of a case — and how to formulate strategies for success so you don't have to settle for less than you deserve.
Handling All Types Of Accidents In All Types Of Industries
Accidents and injuries can arise within the scope of any type of job. I handle personal injury claims stemming from all types of work-related accidents, including:
Motor vehicle accidents
Machinery and equipment accidents
Accidents involving dangerous or defective products
Manufacturing accidents
Accidents involving another worker's negligence
Construction-related accidents
Before pursuing personal injury law, I worked in the construction industry for 16 years. This background gives me particular insight into construction-related accidents.
Call 888-777-PAIN To Take Advantage Of A Free, No-Obligation Consultation
Don't wait to discuss your situation with an experienced personal injury lawyer during a free consultation. Call us at 888-777-PAIN today. I handle personal injury cases on a contingency fee basis, which means you will pay nothing upfront and owe no attorney fees unless I obtain compensation for you.