Safe driving requires one's full attention. Anything that takes the driver's eyes off the roads or hands off the wheel can result in tragic consequences.
Distracted driving is growing more common with the increased prevalence of cellphones and smartphones. Some people get into the habit of continually picking up their phone while driving. They may be checking social media updates, sending or reading text messages, or engaging in other distracting activities that take their attention off the road and their hands off the wheel. Their irresponsible choices can derail the lives of others on the road around them.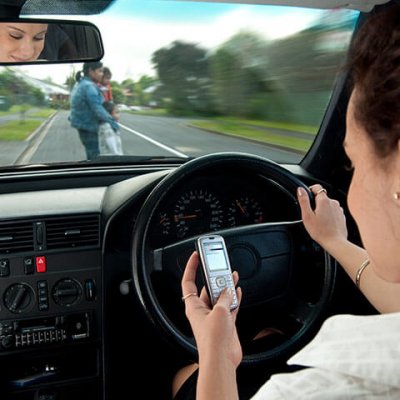 Following a car accident, you need the professional guidance of an attorney who will hold the other driver accountable for the poor choices that led to the accident. In Rhode Island or Massachusetts, you can turn to me, Wayne G. Resmini, a Providence-based lawyer handling distracted driver accidents and other car accidents.
You can count on me to conduct a thorough investigation of your case to determine whether the other driver was distracted, for example, by:
Texting while driving
Using Facebook, Twitter or other social media while driving
Talking on a cellphone
Eating and drinking while driving
Applying makeup
Getting distracted by children in the vehicle
Engaging in other distracting activities
For decades, I have dedicated my entire legal career to fighting for the rights of injury victims. Personal injury law is my passion. My persistence and dedication — combined with extensive experience handling motor vehicle accident cases — give me the insight and knowledge necessary for obtaining maximum recovery in your case.
You need an attorney who will go the extra mile for you. I will spare no effort to help you get the recovery you need.
Victim Of A Texting And Driving Accident?
In the aftermath of a tragic accident, you need a strong and experienced advocate to fight for you. No one will work harder to get the compensation you deserve. Call 888-777-PAIN (888-737-6464) or contact me anytime, day or night, to get started with a free consultation. I handle personal injury cases on a contingency fee basis so you will pay nothing upfront and owe no attorney fees unless I get compensation for you.