Slip-and-fall accidents can occur anywhere — on both public or private property. The high volume of foot traffic in retail stores, movie theaters, restaurants, grocery stores and other commercial places can lead to dangerous conditions. Perhaps a spill was left on the floor or clutter obstructed the walkway. In private homes, structural issues or negligent repairs can create unsafe conditions. Any number of causes can contribute to serious slip-and-fall accidents.
The harm resulting from slip-and-fall accidents can be significant. Broken bones, muscle sprains, back injuries and head injuries can turn your life upside down in an instant. The financial and emotional toll can be immense. Following a slip-and-fall accident, you owe it to yourself to explore your options for seeking justice.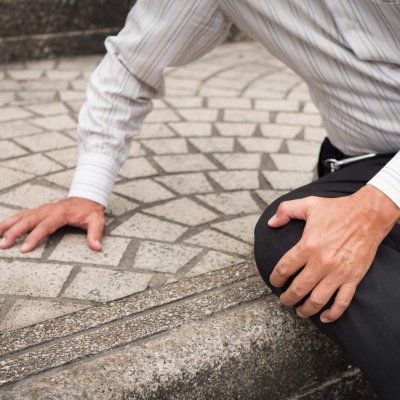 My Dual Background In Law And Construction
Before entering the legal field, I spent 26 years in the construction industry. This background gives me a leg up in slip-and-fall cases because I understand the construction issues — such as structural defects, improperly installed flooring and negligent repairs — that may have contributed to the accident. You can benefit not only from my legal knowledge and experience but also from my insight into the construction industry.
Suffering From A Slip-And-Fall Injury? Contact Me Today
If you or a loved one was injured from a fall accident, call 888-777-PAIN to schedule a free consultation. You have nothing to lose and everything to gain. Based in Providence, I help injury victims throughout Rhode Island and Massachusetts.