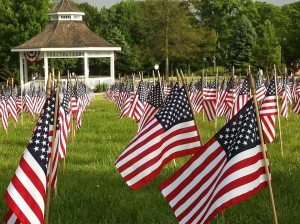 Created to recognize those who have passed away serving the U.S. Armed Forces, Memorial Day is always observed on the last Monday in May and is a federally-recognized holiday. As the unofficial start of summer, Memorial Day Weekend has long been one of the most popular vacation weekends of the year. Many head to the beach, mountains, or their own backyard for some rest and relaxation. As a result, Memorial Day Weekend consistently ranks as one of the busiest times to travel.
Part of the problem is that the majority of drivers depart and return at the same time as other drivers. Traffic begins to get heavy on Friday afternoon as drivers eagerly begin their weekend. The roads become somewhat manageable on Saturday and Sunday, but start to clog again late Monday morning and vacationers return home.
The best pieces of advice to avoid spending your entire weekend in gridlock? Avoid off-peak times and plan ahead. If possible, leave Thursday and return Sunday. If you have dinner reservations or need to check into a hotel, give yourself plenty of time to reach your destination. Finally, as with any holiday weekend, drive safely and slowly as there will be a tremendous increase of drivers on the road.
Have a safe and enjoyable Memorial Day Weekend!