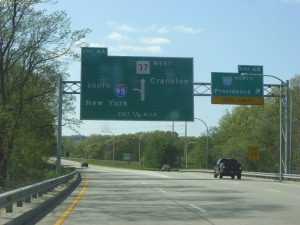 Cranston is the third largest city in Rhode Island, with a population of 80,529. Formerly known as Pawtuxet, Cranston is located approximately six miles south of Providence, and is also fairly close to Warwick, Johnston, and Scituate.
Cranston is accessible via I-95, I-295, as well as RI-10 and RI-37, and is a short drive from T.F. Green Airport in Warwick.
Notable points of interest in Cranston include Narragansett Park, the first auto racing track in the United States, and the Budlong Pool, which is one largest outdoor pools in the country. A number of historic homes are still present in Cranston, including the Sprague Mansion, and the Thomas Fenner House.
Cranston, RI residents in need of a personal injury attorney should contact Wayne Resmini, who will fight for your rights and maximum compensation. Attorney Resmini is proud to represent clients involved in car and motorcycle accidents, medical malpractice, product liability, slip and fall accidents, workplace injuries, wrongful death, and dog bite cases in Cranston, RI.
For more information, contact us today!