Johnston, a mid-sized town with a population of just over 28,000, shares its border with Providence. Located to the west of the capital city, Johnston also shares its borders with Cranston, North Providence, Scituate, and Smithfield. Johnston is a typical quiet New England town with many landmarks and sites celebrating its long history. Several parks, zoos, and state forests offer residents and guests plenty of activates to enjoy. Johnston is also conveniently located near I-295, which offers quick and easy access to points north and south.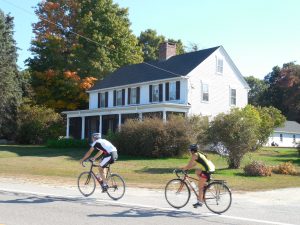 Attorney Wayne G. Resmini
is dedicated to helping clients in Johnston not only fight for their rights, but receive maximum compensation from their
personal injury
cases. With over 30 years of experience dealing with personal injury crises in Johnston, Attorney Resmini has both the experience and knowledge to properly handle each specific case. Attorney Resmini also provides free consultations for clients Johnston and ensures that in every case he handles, no detail is overlooked. For more information on how Attorney Wayne Resmini can help you win your personal injury case in the Johnston area, please
contact Resmini Law, LLC. today
.
Not every accident happens on neutral ground. Some usually occur due to the carelessness of someone or an entity. Situations like these require that the injured person ask the other individual to take responsibility for the injury caused. If that is the case, you need a personal injury attorney to handle the issues on your behalf. But are you wondering whether you need a personal injury lawyer?
Here are reasons why you need one:
They Display Professionalism
An injured person cannot possibly make the best decision at that moment when they are feeling severe pain. All that can come to mind is getting medical treatment to alleviate the excruciating pain. The objectivity of a personal injury lawyer comes into play through analysis of the injury and filing claims for your treatment. The attorney brings their skills and experience to the scene, using their professionalism to get you the claims sufficient for your medical bill.
A personal attorney possesses commendable negotiation skills when dealing with the insurance company of the offender. While the insurance tries to negotiate for a fair amount, the lawyer does everything in their power to ensure you get the compensation that you deserve. Bargaining can be very tricky, but the attorney possesses the expertise to counter the insurance offers and statements concerning the injury inflicted on you.
Better Decision-Making Ability
Lawyers, with the aid of their training, help you to make a better decision, rather than succumbing to the proposal of the offender quickly. An injured person thinks going through the process of filing a personal injury is complicated. However, your attorney understands every step to take. They follow the appropriate route to the legal process, which does take longer, as you might have thought. After thoroughly analyzing the situation, they proceed with the necessary procedure.
They offer Legal Coverage
Suppose the offender is adamant or disagrees with taking responsibility for your medical bill. In that case, the personal injury attorney can charge and represent you during court sessions. Someone who doesn't have a lawyer may lose out to the offender. For this reason, getting a personal attorney is the best chance you have got against the perpetrator.
Without a personal injury attorney, you cannot get your compensation quickly because you cannot fight for yourself while still injured. Though you can do that after recovery, you cannot predict the exact date you will get better. While you are under medical care, your attorney takes the initiative to file a claim to support your treatment.
Conclusion
No one can predict what's going to happen to them their entire life. Anyone can get injured at any time, irrespective of whether you are old or young. If your injury was due to another person's carelessness, seeking compensation as soon as possible is advisable. Attorney Wayne Resmini is a personal injury attorney in Johnston, RI. You can trust them to handle your case in the best possible ways.