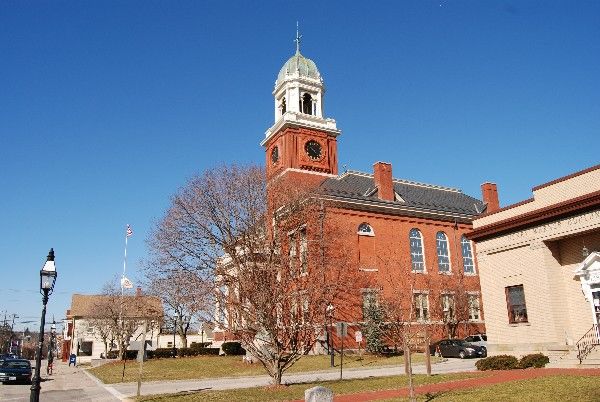 Located in Kent County, the city of Warwick lies just twelve miles south of Providence. As the second largest city in the state of Rhode Island with a population of over 80,000, we frequently serve clients in Warwick. A historic city that has played witness to a number of notable events in Rhode Island history, Warwick has evolved into one of the more popular places to live in the state. As with many other coastal communities in RI, Warwick attracts visitors from all over New England during the spring and summer months. Warwick is also home to T.F. Green Airport, which is the state's largest airport and offers a number of regional flights to nearby Boston, Worcester, Manchester and other major cities in New England. Attorney Wayne G. Resmini is proud to serve clients in the nearby city of Warwick. From
slip-and-falls
to major
motor vehicle accidents
, Attorney Resmini accepts Warwick
personal injury
cases of all sizes and types. Attorney Resmini has helped countless clients in the Warwick area receive maximum compensation from their personal injury cases. Wayne's 30+ years of legal experience and knowledge of local laws and regulations affords him the ability to handle Warwick personal injury cases properly from start to finish. To request a free consultation,
contact Attorney Resmini
today!
Food Poisoning Attorney in Warwick, Rhode Island
If you are in need of a resourceful and experienced personal injury attorney, Attorney Wayne is your guy you can count on. According to the U.S. Centers for Disease Control and Prevention, each year, millions of Americans suffer from foodborne illnesses, which in result, leaves an average of 128,000 Americans hospitalized and 3,000 deaths. If you or your loved ones have been a victim of food poisoning in Warwick, RI, act right away and call us for your free initial consultation.
Experienced Dog Bite Attorney in Warwick, Rhode Island
Attorney Wayne has served many dog bitten victims in Warwick for years, and he is here to represent you and help you get the money to cover your costs and losses. Don't let this serious case slip away and let Attorney Wayne get the justice you deserve. If you have suffered from a dog attack and unsure what to do, contact Attorney Wayne and find out how much your claim is worth.
Auto accidents Attorney in Warwick, Rhode Island
Attorney Wayne is committed in helping auto accident victims fight for a fair compensation for their injuries. Let Wayne discuss your best options for your case. Schedule a free consultation at 888-737-6464. Don't wait until it's too late call Wayne today!
Call 888-777-PAIN (888-737-6464) to arrange a free consultation. I handle personal injury cases on a contingency fee basis, which means you pay nothing upfront and will owe no attorney fees unless I am successful in getting compensation for you.