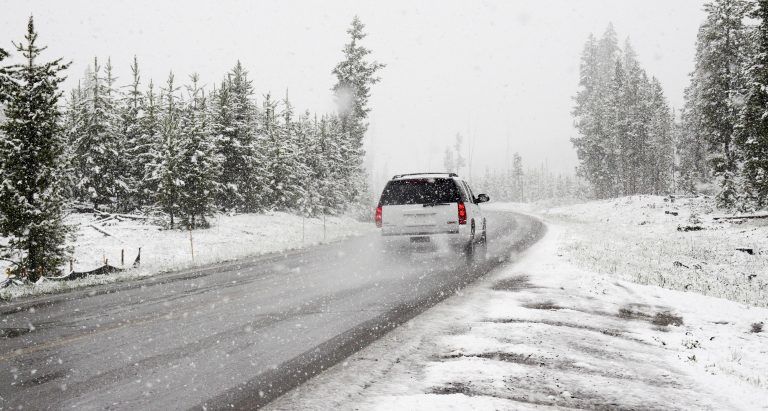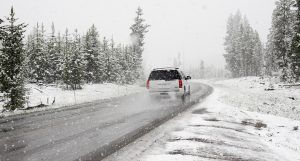 Winter in New England can be pretty harsh, bringing heavy amounts of snow and freezing cold temperatures to the area. Driving in the New England during wintertime is a challenge at best. Keep safe this winter with the follow safe driving tips:
Buckle Up
Applicable to driving during all seasons, buckling up should be one of the first things you do after entering your vehicle.
Slow Down!
Even if your vehicle is equipped with four-wheel or all-wheel-drive, it is best to slow down when the roads are slick. Reducing your speed during adverse conditions drastically reduces your chances of getting in an accident.
Be Prepared
Make sure you have a scraper and/or small shovel present in your car throughout the winter. It's also good to bring your cell phone (with The Accident App installed) with you during extreme conditions.
Get Your Tires Checked
It is worthwhile to have your tires checked before the first major snowfall of the season. Make sure your tires are in good enough condition to make in through a New England winter. In particular, you should consult your mechanic to ensure there is sufficient tread on your tires. Or, consider installing snow tires on your car if you live in an area that usually sees more snowfall than other areas.
Check Your Battery
Having your battery checked should be one the primary items on your winter driving checklist. You certainly don't want to get stranded with a dead battery in subzero temperatures or during a major snowstorm. Batteries lose power in colder temperatures, which is one of the reasons that more batteries seem to die in the winter. Make sure yours has enough juice to last the winter.
Inspect Your Cooling System
It is critical to have your cooling system checked during the winter. Making sure your car has sufficient levels of antifreeze and coolant is critical to it enduring the winter.
Replace Windshield Wipers If Necessary
New England winters typically see high amounts of snowfall and rain, making it very important that your windshield wipers function properly. Being able to see properly, and accidents before they happen, is one of the keys to safe driving during the winter.
Be Smart
Lastly, use common sense. If the roads are really bad, and you don't have to drive, then don't. If you absolutely have to drive, allow yourself extra time to reach your destination. You never know for certain which roads will be plowed, or which may be inaccessible due to fallen trees or coastal flooding.