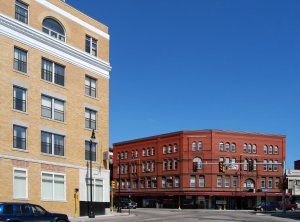 Attleboro is located about ten miles north of Providence in Bristol County, Massachusetts. Attleboro shares its borders with several towns in both Massachusetts and Rhode Island. On the Massachusetts side, it is surrounded by North Attleboro, Mansfield, Norton, Rehoboth, and Seekonk. On the Rhode Island side, it shares its borders with Cumberland, Pawtucket, and Central Falls. The estimated population of Attleboro is approximately 43,000 people. Like many Massachusetts towns, Attleboro has been in existence for over 300 years, having been first settled in 1634 and officially incorporated in 1694. Given its extensive past, there are plenty of historic buildings and homes in Attleboro. Modern roadways and railways have made Attleboro a very convenient place to live, work and visit. Attleboro is directly accessible via I-95, I-295 and Route 1, as well as two MBTA Commuter Rail stations. Points of interest in Attleboro include the Capron Park Zoo, Balfour River Park, Attleboro Arts Museum and Nickerson Walking Woods Preserve. Attleboro is also a short drive to the Xfinity Center in Mansfield and Gillette Stadium in Foxborough.
Personal Injury Practice Areas in Attleboro, MA
Looking for a reliable and experienced personal injury attorney serving the Attleboro area? Attorney Wayne G. Resmini has over 25 years experience practicing personal injury law including:
Attorney Resmini will dedicate himself to your case, fighting for your rights and maximum compensation for you. Attorney Resmini only collects payment if the event that you receive compensation from your personal injury case.
To discuss the specific details of your personal injury case, call 888-777-PAIN or schedule a confidential consultation directly from the website.
Call 888-777-PAIN (888-737-6464) to arrange a free consultation. I handle personal injury cases on a contingency fee basis, which means you pay nothing upfront and will owe no attorney fees unless I am successful in getting compensation for you.